SmartSense IIoT® & Asset Tracking for Intelligent Supply Chain
Know at any time where which asset is located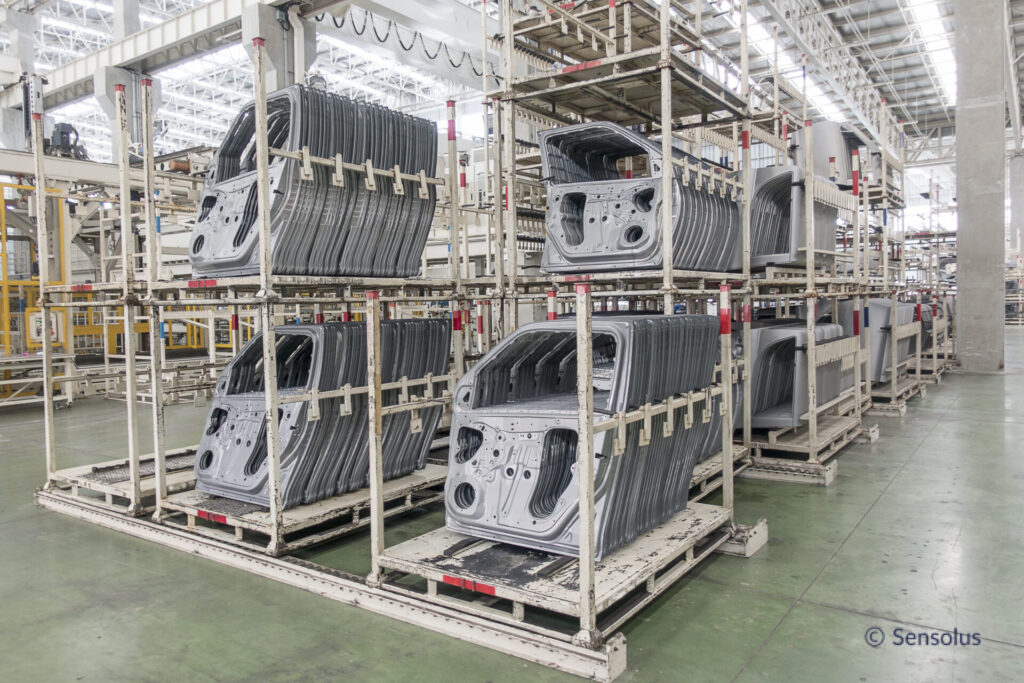 Visibility on every step of the process flow, internally and externally
Compliance with delivery and condition agreements
Fast retrieval of assets
Follow up the conditions of your assets as part of your process or for regulatory compliance
Fully automated inventory in multi-locations
Avoid capacity issues at sites and subcontractors
Savings on maintenance costs and replacements
Avoid capacity issues at sites and subcontractors
Fleet capacity optimization and reduced replacement costs
Avoid high purchase and replacement cost for assets
Reduction of Work in Progress
No more production disruption due to shortage of assets and containers
Early detection and prediction of process delays and inefficiencies
Transportation & Logistics
| | |
| --- | --- |
| Easy localization of individual trailers and containers | Fully automated inventory and digital log of whereabouts |
| Increased trailer utilization | Compliance with delivery and condition agreements like temperature |
| Alerts when a theft may be occurring | Detect idling or underused trailers |
| Detect delays | Avoid renting expensive parking place for your assets |
| Reduce time-consuming asset searches and retrieval costs | Eliminate tedious manual processes with human error |
| Optimize asset utilization and maintenance schedules | |
| | |
| --- | --- |
| Full visibility on location of containers | Increased waste container utilization |
| Easy retrieval of missing and lost containers | Digital logs and alerts in case of discrepancies |
| Detection of unused, misplaced or forgotten containers | Less need for new waste containers |
| Optimization of pickup transport routes | Support with compliance requirements |
| Automated container counts on multiple sites | Eliminate tedious manual processes with human error |
4. Rental & Construction Equipment
| | |
| --- | --- |
| Complete visibility on your rental fleet | Utilization insights enabling new revenue streams |
| Monitor theft & find back stolen equipment | Fully automated inventory in multi-locations |
| Efficiently manage machine inspections | Have an instant overview of your under- and overused equipment |
SmartSense IIoT® from PHI DATA is a comprehensive solution for managing and tracking your valuable assets, from goods and equipment to transportation equipment and personnel. This easy-to-use, yet advanced platform provides real-time visibility via various wireless communication protocols such as NB-IoT, Sigfox, 4G and Wi-Fi. Deployable in a wide range of industries, the system provides identification, location and condition monitoring (such as temperature) of your assets.
The platform is composed of four modular building blocks, making it easily adaptable to specific business needs. Whether you want to use RFID for automation at loading and unloading docks, need Bluetooth tags for indoor localization of warehouse equipment, or GPS/NB-IoT tracking for containers and trailers, SmartSense IIoT® provides a flexible, end-to-end solution.
As an independent platform and IoT building block, PHI DATA offers not only the technology but also expert advice for your specific situation. The integrated system means you don't get caught up in multiple packages or data scattered across different systems. Thus, SmartSense IIoT® provides a seamless and customized solution for your asset management and tracking.
SmartSense IIoT® Platform - 4 building blocks
Labelling, tagging and auto-ID
Warehouse, stocks and asset management
Status and condition monitoring
Monitoring of production cycle
Performance management & WIP optimization
Information declaration, tasks and collaboration
What do companies accomplish with it?
Transportation & logistics
Rental & construction equipment
Some of our satisfied customers
More info on our services?
If so, feel free to contact expert Kurt without obligation.
Fill in the contact form or send an e-mail to info@phidata.be.