SmartSense IIoT® & Asset Tracking for Intelligent Supply Chain
Weet op elk moment waar welke asset zich bevindt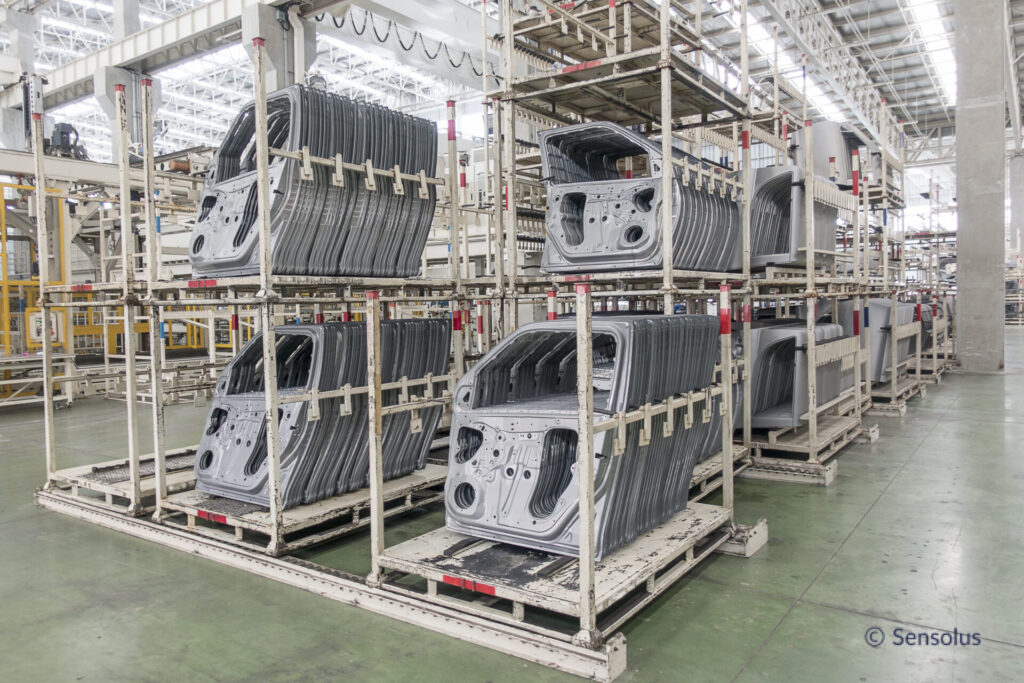 Visibility on every step of the process flow, internally and externally
Compliance with delivery and condition agreements
Fast retrieval of assets
Follow up the conditions of your assets as part of your process or for regulatory compliance
Fully automated inventory in multi-locations
Avoid capacity issues at sites and subcontractors
Savings on maintenance costs and replacements
Avoid capacity issues at sites and subcontractors
Fleet capacity optimization and reduced replacement costs
Avoid high purchase and replacement cost for assets
Reduction of Work in Progress
No more production disruption due to shortage of assets and containers
Early detection and prediction of process delays and inefficiencies
| | |
| --- | --- |
| Easy localization of individual trailers and containers | Fully automated inventory and digital log of whereabouts |
| Increased trailer utilization | Compliance with delivery and condition agreements like temperature |
| Alerts when a theft may be occurring | Detect idling or underused trailers |
| Detect delays | Avoid renting expensive parking place for your assets |
| Reduce time-consuming asset searches and retrieval costs | Eliminate tedious manual processes with human error |
| Optimize asset utilization and maintenance schedules | |
| | |
| --- | --- |
| Full visibility on location of containers | Increased waste container utilization |
| Easy retrieval of missing and lost containers | Digital logs and alerts in case of discrepancies |
| Detection of unused, misplaced or forgotten containers | Less need for new waste containers |
| Optimization of pickup transport routes | Support with compliance requirements |
| Automated container counts on multiple sites | Eliminate tedious manual processes with human error |
4. Rental & Construction Equipment
| | |
| --- | --- |
| Complete visibility on your rental fleet | Utilization insights enabling new revenue streams |
| Monitor theft & find back stolen equipment | Fully automated inventory in multi-locations |
| Efficiently manage machine inspections | Have an instant overview of your under- and overused equipment |
SmartSense IIoT® van PHI DATA is een allesomvattende oplossing voor het beheer en de tracking van uw waardevolle bedrijfsmiddelen, van goederen en apparatuur tot transportmiddelen en personeel. Dit gebruiksvriendelijke, doch geavanceerde platform biedt real-time inzicht via diverse draadloze communicatieprotocollen zoals NB-IoT, Sigfox, 4G en wifi. Het systeem is inzetbaar in een breed scala van industrieën en zorgt voor identificatie, locatiebepaling en conditiemonitoring (zoals temperatuur) van uw assets.
Het platform is opgebouwd uit vier modulaire bouwblokken, waardoor het eenvoudig aanpasbaar is aan specifieke bedrijfsbehoeften. Of u nu RFID wilt gebruiken voor automatisering bij laad- en losdocks, Bluetooth-tags nodig hebt voor indoorlokalisatie van warehouse-apparatuur, of GPS/NB-IoT tracking voor containers en trailers, SmartSense IIoT® biedt een flexibele, end-to-end oplossing.
Als onafhankelijk platform en IoT-bouwpakket biedt PHI DATA niet alleen de technologie maar ook deskundig advies voor uw specifieke situatie. Het geïntegreerde systeem betekent dat u niet verstrikt raakt in meerdere pakketten of data die over verschillende systemen verspreid zijn. Zo biedt SmartSense IIoT® een naadloze en op maat gemaakte oplossing voor uw assetbeheer en tracking.
SmartSense IIoT® Platform - 4 building blocks
Labelling, tagging and auto-ID
Warehouse, stocks and asset management
Status and condition monitoring
Monitoring of production cycle
Performance management & WIP optimization
Information declaration, tasks and collaboration
Wat bereiken bedrijven ermee?
Rental & construction equipment
Een greep uit onze tevreden klanten
Meer info over onze diensten?
Neem dan gerust vrijblijvend contact op met expert Kurt.
Vul het contactformulier in of stuur een e-mail naar info@phidata.be.